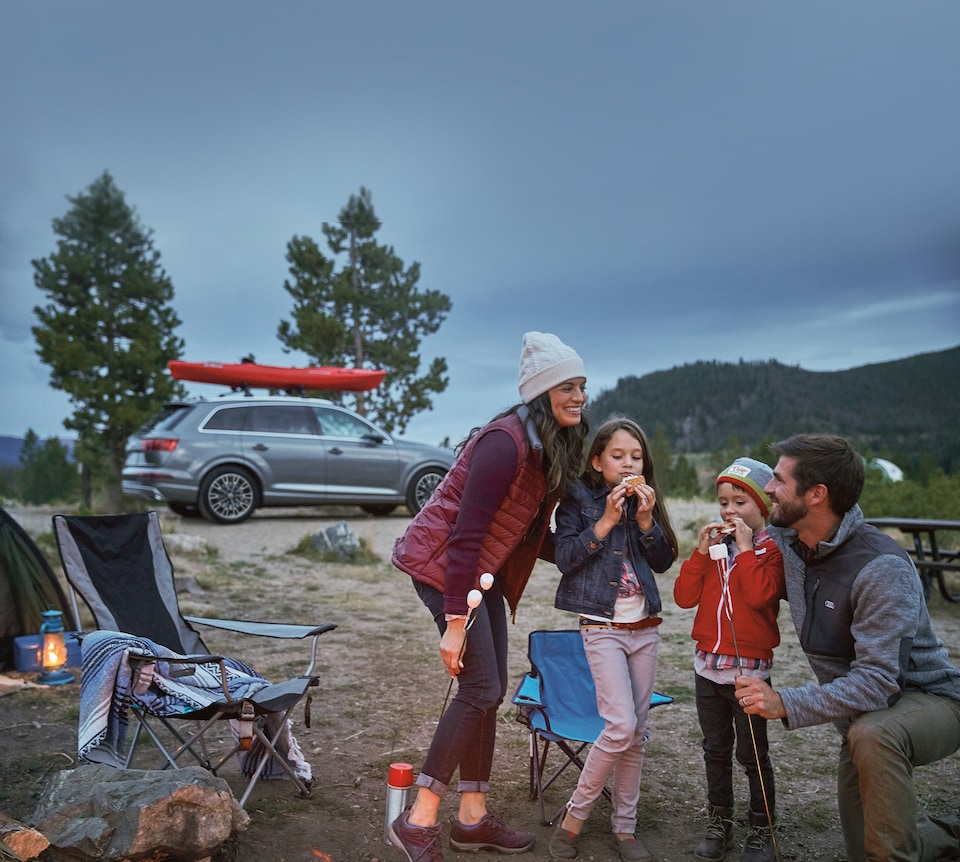 Audi Tacoma is Proud to Offer an Incredible Selection and Summer Prices on New Audi Models
Now is the time to act on incredible summer prices and Audi vehicle selection waiting for you at Audi Tacoma in Fife, WA. Our Audi vehicle selection offers you the finest driving and vehicle ownership experience available, with incredible capabilities for work and play that will amaze you even after years of sitting behind the wheel. Audi drivers in Tacoma know that nothing compares to the feeling of exhilaration and freedom that you find behind the wheel of your new Audi vehicle. Visit Audi Tacoma today to experience a summer of exciting driving behind the wheel of your new Audi model!
Audi Tacoma Offers Incredible Summer Prices on New Audi Models You're Sure to Love
The quality and exhilaration of Audi models is plain to see whether you're driving an Audi sedan or SUV model for work or play. Visit Audi Tacoma to discover the incredible quality and selection of our Audi sedan and Sportback models, including the 2018 Audi A4 sedan or 2018 Audi A3 Sportback e-tron, offering over 100-horsepower and increased engine torque from the 75kW battery and electronic drivetrain. You'll also love the exciting versatility of models like the 2018 Audi A7, which offer premium Audi performance and luxury features, with more spacious seating and convenient cargo flexibility that you can enjoy as an Audi Sportback model.
Audi SUV and crossover models also offer increased versatility of seating and cargo capabilities, with even more comfortable and luxurious offerings available inside to take your Audi vehicle to the next level of supple luxury and enjoyable ownership. Drivers from Puyallup and Bonney Lake will love the flexability that comes from owning an Audi SUV in the summer like the 2018 Audi Q3, 2018 Audi Q5, or three-row 2018 Audi Q7 SUV. Drivers looking for maximum cargo capacity and versatility will also love the 2018 Audi A4 Allroad, which offers wagon-like versatility and comfortable features in all seasons. You're sure to enjoy Audi features like the dual or tri-zone climate control, and ventilated seats that help you stay cool and comfortable during summer driving in Fife and Tacoma.
Think of Audi Tacoma for All Your Audi Vehicle Needs This Summer
Audi Tacoma is proud to serve drivers from Bonney Lake and Olympia with all their vehicle shopping and ownership needs. We want to make the only difficult part of your vehicle-shopping experience deciding which Audi model you like the best, that's why we offer transparent and accommodating auto financing to help our valued customers drive the vehicles they're sure to love.
Our job isn't done when we hand over the keys to your new Audi model. We want to provide you and your vehicle with as many summers of enjoyable driving as possible, and we proudly offer all kinds of Audi services and maintenance in our Audi Tacoma service center to keep your vehicle running smoothly. The certified technicians in our service center practice maintenance and repairs on Audi vehicles to become experts in all things Audi and vehicle service. You'll be amazed at how quickly they can get you and your Audi vehicle back to enjoying the open road!
We Hope to See You Soon at Audi Tacoma!
We hope you'll visit us at Audi Tacoma in time to get yourself a new Audi vehicle to drive off into the sunset this summer. Our team looks forward to your visit where they'll demonstrate the quality and excitement that awaits you with a test drive of our new Audi models. Don't miss out on your chance for an exciting summer behind the wheel of your new Audi vehicle! We look forward to seeing you at Audi Tacoma in Fife, WA.