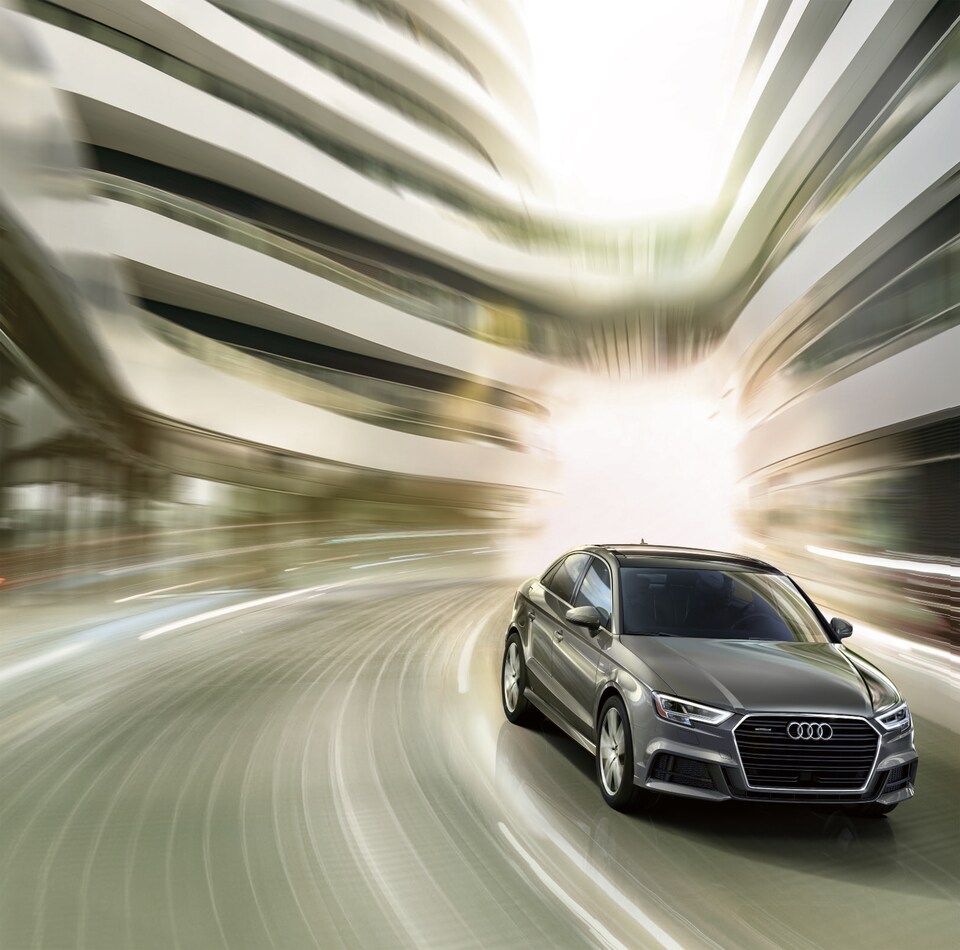 ​
Whether you're interested in cruising around Fife in style or you're looking for a car that can provide you with the adrenaline that you seek, the stunning Audi A3 sedan would make a perfect addition to your Fife driveway.
Picture pulling past your friends and neighbors with up to 220-horsepower and 258 pound-feet of torque and a 0 - 60 mile-per-hour acceleration of 5.8-seconds in the 2.0-liter turbocharged TFSI® engine and available quattro® all-wheel drive system. Imagine sliding into the lavish cabin of the Audi A3, sinking into the standard leather seats, and enjoying the many technological features found within. Think about how everyone's heads will turn as you drive up to Thai In Fife, Johnnys At Fife Restaurant, or The Tacoma Antiques Center At Fife Square in your brand new, gorgeous Audi A3.
If these scenarios have you interested, we, here at Audi Tacoma, encourage you to visit us to see which new Audi A3 in Fife is right for you. We are located at 1701-B Alexander Avenue East, right here in Fife, Washington, and we'd love to introduce our Fife friends and neighbors to our large collection of Audi A3 models. Get behind the wheel of any of the many trim levels, feel the luxury of the premium material covered cabin, and feel free to ask our associates whatever questions you may have.
We do offer one word of caution, though: once you sit behind the driver's seat of the Audi A3, you won't want to get out.