Welcome back to our Audi Tacoma Blog! We have an excellent comparison for you today. We are all familiar with the genius German engineering of Audi, but how does it stack up against Japanese automobiles? We are going to see today if the Mitsubishi Outlander PHEV can hold a candle to the famed e-Tron. Keep on reading to find out the verdict!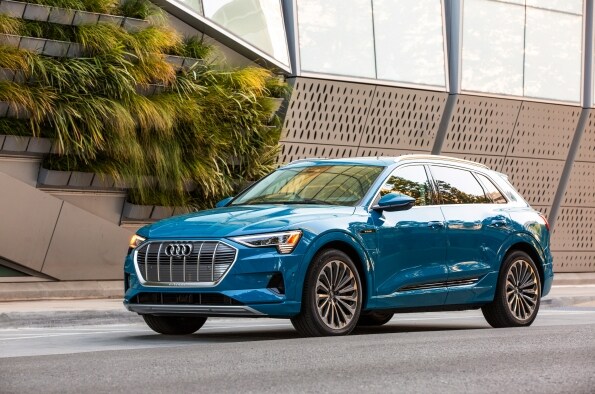 Safety is a big focus these days, and rightly so I'd say! Audi has come a great length to make their vehicles as safe as possible for the whole family. The e-Tron comes with its own power child locks that can be activated and deactivated from the driver's seat and the Outlander only has manual locks and you do not know the status of those doors until you manually check them. The e-Tron has a neat new safety feature available called Infrared Night Vision that makes it easier to detect people that might be wearing dark clothing at night or may be ahead but possibly in the street! The Outlander does not offer this at all unfortunately.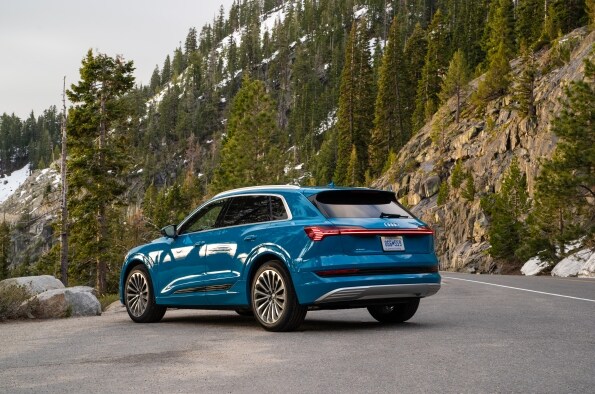 The warranties of the 2 are almost identical until you get to the corrosion aspect. Audi covers corrosion for 12 years/unlimited miles while Mitsubishi covers it for 7 years/100,000 miles. Audi and Mitsubishi place close to each other on J.D.Power's list for Reliability for new car buyers placing 25th and 26th with Audi pulling ahead. Where it gets drastic is the Reliability list for owners who have their vehicles for 3 or more years. Audi soars to 8th place while Mitsubishi stays in the 20's being ranked 20th respectively. Under the hood Audi's electric motor propels this model with an impressive 402-hp and 232lb-ft of torque while our Outlander friend comes in at only 197-hp and 162lb-ft of torque. Does more need to be said, we don't really think so!
Yes you thought correct, our pick is the Outlan…just kidding! Of course it's the Audi e-Tron! The styling and performance is just too good when stacked against the Outlander. It comes with more safety features and technology as well! Fortunately, Audi Tacoma is just down the street and we want to see YOU! Yes you! Come down and check out what we have to offer! You won't be disappointed! Start with Audi Tacoma for all of your Audi needs!