2019 Audi e-tron quattro Premium Plus
Lease from $550/month + tax*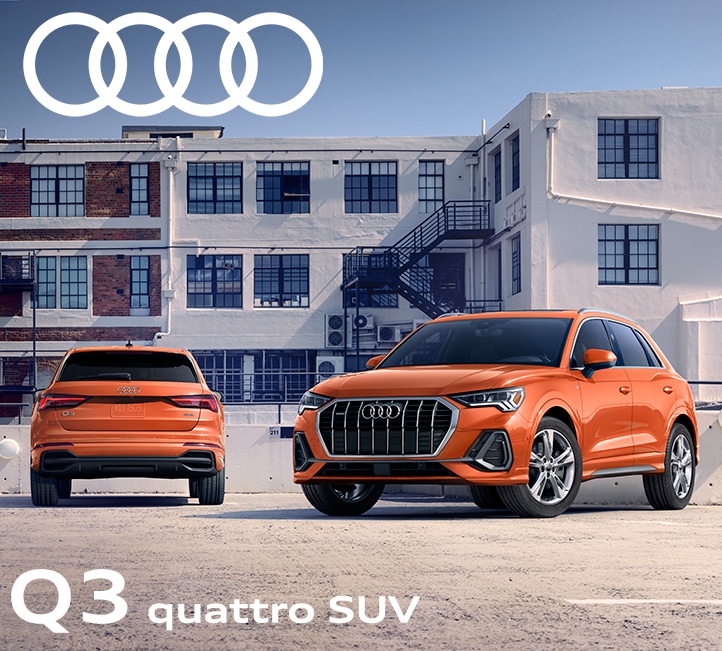 2020 Audi Q3 quattro Premium
Lease from $375/month + tax*
Shop all new Q3 inventory now. =>
Click here for complete lease details.
2020 Audi Q5 e Hybrid quattro Premium Plus
Lease from $450/month + tax*
Shop all new Q5 e Hybrid inventory now. =>
Click here for complete lease details.
2020 Audi Q5 quattro Titanium Premium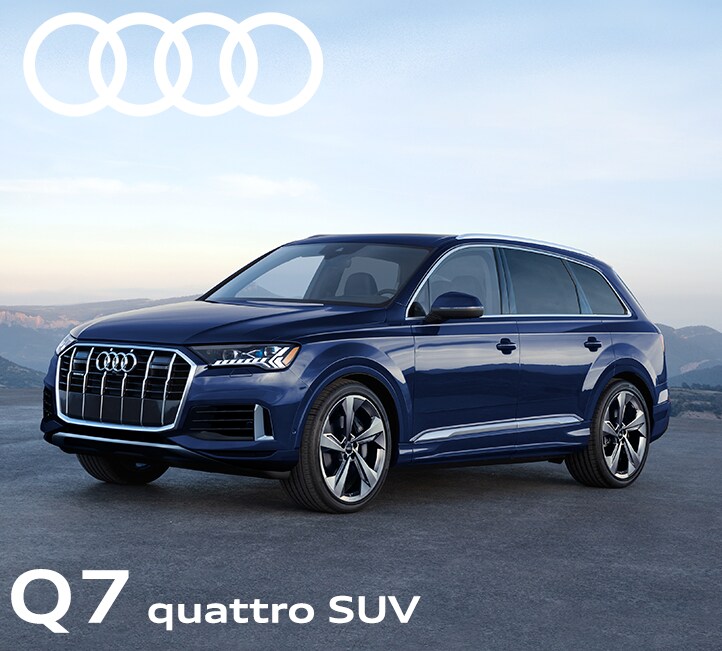 Lease and Financing Specials on New Audi cars at Audi Tacoma
Within our stellar lineup of new Audi vehicles, our goal is to try and highlight ones we feel would be the best fit for drivers in our area. That's why with our featured new vehicle specials, we are able to provide you with many standout luxury vehicles while giving you a chance to find standout terms through purchase or lease of a new Audi here at Audi Tacoma.
We make sure that these new specials that offer standout Audi vehicles to lease provide you with plenty of options. That could mean we're showcasing the many different sedan and wagon options, or our crossovers and SUVs. All told, you're going to find quality new Audi vehicles, and quality lease offers and incentives on these vehicles, as well as financing for vehicle purchase, too, giving you the luxury drive you want, while helping you maximize your savings in the process.
These different specials are dynamic and always changing based on the time of year, or what's currently popular here at Audi Tacoma. That's why if you're seeking out a new vehicle to buy or lease, we recommend checking this page to learn about the different vehicles we have here and the ways you can save.
If you have any other questions, feel free to stop in and see us today. Our team would be happy to provide you with more details, and provide you with information on all our new Audi vehicles that interest you!
Claim Your Offer
Showroom Hours
Monday

8:00AM-7:00PM

Tuesday

8:00AM-7:00PM

Wednesday

8:00AM-7:00PM

Thursday

8:00AM-7:00PM

Friday

8:00AM-7:00PM

Saturday

8:00AM-7:00PM

Sunday

10:00AM-6:00PM